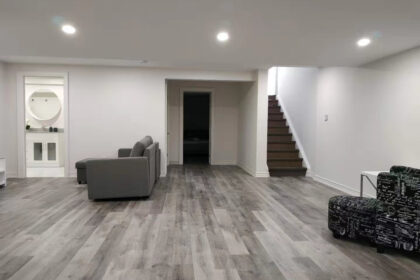 #livingspacerenovation #homedesign #renovationservices #homeimprovement #customdesign #interiordesign #homeremodel #remodeling #homedecor #homereno #homedesignideas #renovationideas #homerenoideas #renovationproject #homedesigninspo #homerenovation #homedesigner #dreamhome #customrenovation #renovationexperts #homerenovations #homerenovationideas #lucky5group #qualityrenovations #livingroomrenovation #kitchenrenovation #bathroomrenovation #basementrenovation #contractorlife
Looking to update your living space? Lucky5group is here to help you turn your vision into a reality. With our experienced team of professionals and commitment to quality, we specialize in creating beautiful and functional living spaces that suit your unique lifestyle.
Our living space renovation services include everything from open concept design and custom cabinetry to flooring, lighting, and more. Our team will work with you every step of the way to ensure your living space is personalized to your taste and needs.
At Lucky5group, we understand that renovating your living space can be a big investment. That's why we offer competitive pricing and flexible financing options to help make your dream home a reality.
Ready to get started on your living space renovation project? Contact us today to schedule a consultation and let's create the home of your dreams!