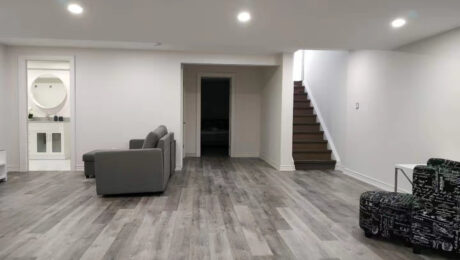 #livingspacerenovation #homedesign #renovationservices #homeimprovement #customdesign #interiordesign #homeremodel #remodeling #homedecor #homereno #homedesignideas #renovationideas #homerenoideas #renovationproject #homedesigninspo #homerenovation #homedesigner #dreamhome #customrenovation #renovationexperts #homerenovations #homerenovationideas #lucky5group #qualityrenovations #livingroomrenovation #kitchenrenovation #bathroomrenovation #basementrenovation #contractorlife
Transforming a room isn't just about the big, eye-catching pieces of furniture or impressive art on the walls. Sometimes, it's the small, often overlooked details like wall panels and trim accessories that create an impactful difference. In this blog post, we'll take you through the benefits of Eco-wallboards, fluted wall panels, and metal trim accessories, showing you how Lucky 5 Global uses these elements to create uniquely stunning spaces.
Eco-Wallboards: Sustainability meets Design
In our quest to support environmentally-friendly practices in interior design, Eco-wallboards have become a staple at Lucky 5 Global. Made from recycled materials, these wallboards are the epitome of sustainable design, offering an eco-friendly alternative to traditional gypsum drywall.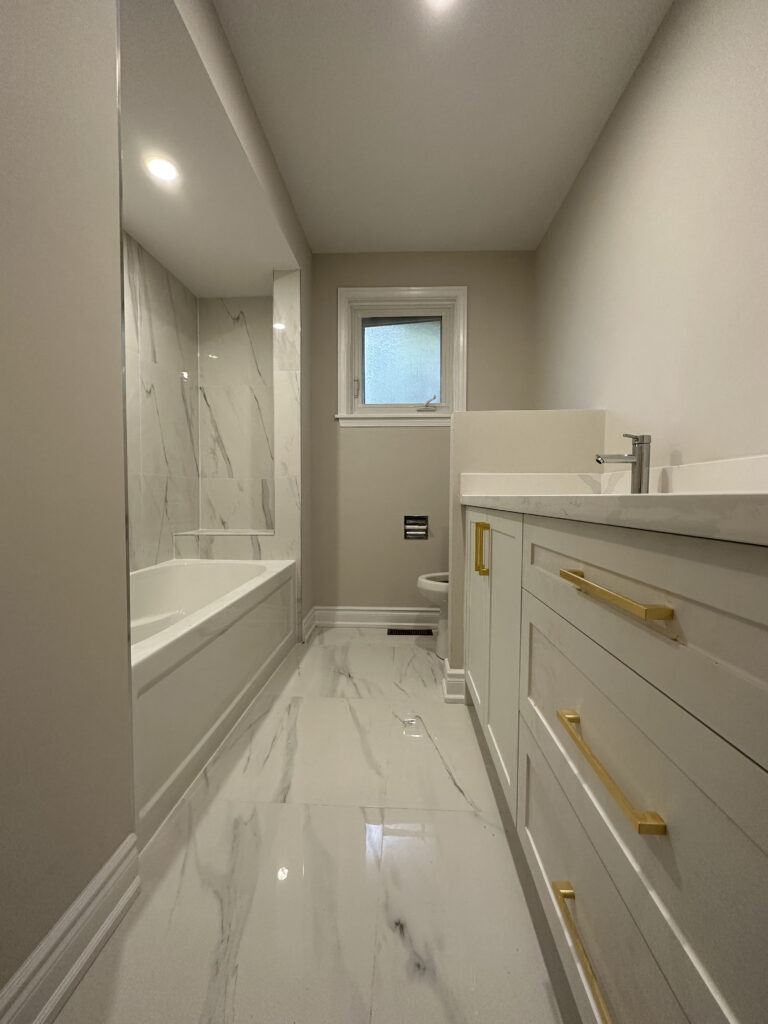 Eco-wallboards are remarkably durable and easy to install, making them a practical choice for both residential and commercial projects. They come in a variety of textures and colours, allowing us to create a range of aesthetic effects according to our clients' desires.
Fluted Wall Panels: Adding Dimension to Your Space
For those who desire a modern and elegant look, fluted wall panels are a fantastic choice. These panels feature a series of vertical grooves that create a unique texture and an alluring play of light and shadow on your walls.
At Lucky 5 Global, we often incorporate fluted wall panels into our designs for clients seeking a sophisticated yet subtle style. Besides adding visual interest, these panels are also practical as they help disguise minor wall imperfections.
Metal Trim Accessories: The Finishing Touch
Metal trim accessories might seem minor, but they can significantly influence the overall look of a space. From door frames to baseboards, and crown mouldings, these features can add an extra layer of refinement to any room.
With a variety of finishes available – from glossy chrome to brushed nickel or rustic bronze – metal trim can adapt to virtually any style. Whether you prefer a sleek, modern design or a more traditional look, metal trim accessories provide that final touch of polish to bring your space together.
At Lucky 5 Global, we firmly believe that every detail matters in creating a space that is beautiful, functional, and sustainable. With Eco-wallboards, fluted wall panels, and metal trim accessories, we can help transform your home or office into a place that reflects your style and values.
Contact us today to learn more about how these materials can be incorporated into your next renovation project. Let's work together to create spaces that not only look good but do good for the environment too.