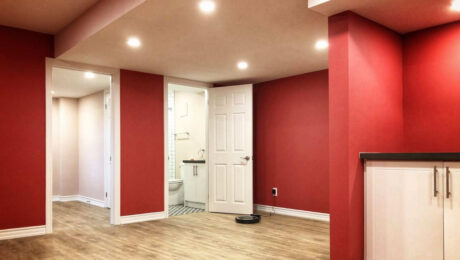 #Lucky5Group #RenovationServices #HomeRenovations #LivingSpaces #UpgradeYourHome #ExpertRenovators #AffordablePricing #PremiumMaterials #FreeConsultation #DreamHome #RemodelingDoneRight #QualityCraftsmanship #InteriorDesign #HomeImprovement #TorontoRenovations #GTAHomeRenovations #ModernLivingSpaces #HomeMakeover #TransformYourSpace #CustomRenovations #HomeUpgrades #ExpertContractors #HomeMakeoverGoals #BeautifulLivingSpaces #HomeInspiration #DesignInspiration
Is your home in need of a makeover? Lucky5Group Renovation Services has got you covered! Our team of experts can help you upgrade your living spaces and turn your dream home into a reality.
From small updates to complete remodels, we can handle it all. Whether you want to add a new room, expand your kitchen, or remodel your bathroom, we will work with you every step of the way to ensure your vision is realized.
At Lucky5Group, we believe that quality doesn't have to come at a high cost. That's why we offer competitive pricing without compromising on the quality of our work. We only use premium materials and the latest techniques to ensure your renovation lasts for years to come.