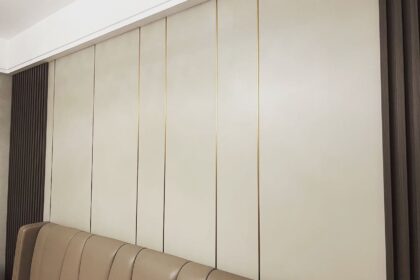 #homedesign #renovationproject #homeremodel #homeimprovement #interiordesign #homerenovation #contractor #homerenovations #renovationideas #homedecor #renovations #homerenovationideas #renovationinspiration #homerenovationproject #homeinspiration #construction #homemakeover #housedesign #homerenovationtips #homereno #basementrenovation #kitchenrenovation #bathroomrenovation #bedroomrenovation #customrenovations #homeupgrade #homeupgradeideas #customhomedesign #customhomeremodel
Are you tired of the same old look in your living space? It's time for a change! Lucky5Group is here to transform your home with our top-notch renovation services. Our team of skilled professionals will work with you to create a custom design plan that fits your style and budget. From kitchens to bathrooms, bedrooms to basements, we've got you covered.
Our services include everything from demolition and construction to painting and finishing touches. We only use the highest quality materials and latest technology to ensure a flawless result. Plus, we're dedicated to completing your project on time and within budget.
Don't settle for a lackluster living space any longer. Let Lucky5Group take your home to the next level with our expert renovation services. Contact us today to schedule a consultation.