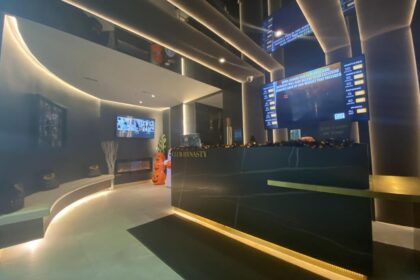 #commercialrenovations #officerenovations #interiordesign #officeinteriors #commercialcontractors #officecontractors #businessremodeling #businessupgrades #commercialspaces #interiorrenovations #constructioncompany #commercialconstruction
Are you looking to transform your business space? Lucky5Group offers exceptional commercial renovations that can elevate your workplace and improve employee satisfaction. Our team of expert contractors will work with you to design and create a space that is both functional and stylish.
We specialize in office renovations, interior design, and remodeling for commercial spaces. Whether you're looking to update your current office or create an entirely new space, we've got you covered. Our services include everything from flooring and lighting to custom millwork and cabinetry.
At Lucky5Group, we understand the importance of a well-designed and comfortable workplace. That's why we prioritize the needs of our clients and work diligently to ensure their vision is brought to life. We strive for excellence in every project we undertake, delivering high-quality results that meet the unique needs of each client.
If you're ready to transform your business space, contact Lucky5Group today for a consultation. Let us help you take your workplace to the next level.