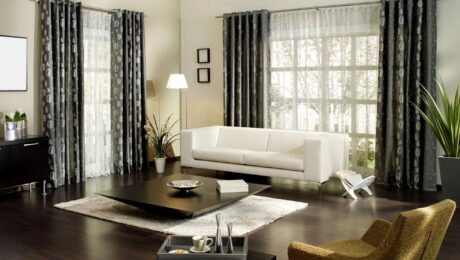 Are you tired of your home's outdated look and feel, but don't want to break the bank on a full-scale renovation? You're in luck! With a bit of creativity and resourcefulness, you can give your home a fresh new look without spending a fortune. Here are five budget-friendly renovation ideas to upgrade your home:
Paint Your Cabinets
If your kitchen cabinets are looking worn or outdated, a fresh coat of paint can work wonders. Not only will it make your cabinets look brand new, but it's also an affordable way to update your kitchen. Choose a bold color to make a statement or a neutral shade for a more classic look.
Refinish Your Floors
If your hardwood floors are looking dull and scratched, consider refinishing them instead of replacing them. It's a more affordable option that can give your floors a new lease on life. You can even choose a new stain color to update the look of your floors.
Add a Backsplash
A stylish backsplash can add a pop of color and personality to your kitchen or bathroom. It's also a great way to protect your walls from moisture and stains. You can choose from a variety of materials, including tile, glass, and even wallpaper.
Upgrade Your Lighting
Good lighting can make a world of difference in any room. Swap out outdated light fixtures for modern, energy-efficient options. You can also add dimmer switches to create a cozy ambiance or install under-cabinet lighting to brighten up your kitchen.
Update Your Hardware
Replacing your old hardware, such as doorknobs, drawer pulls, and cabinet handles, is an easy and affordable way to update the look of your home. Choose hardware that complements your home's style and adds a touch of personality.
Renovating your home doesn't have to be a costly endeavor. With these budget-friendly renovation ideas, you can transform your home without breaking the bank. Whether you're tackling a DIY project or hiring a professional, these ideas are sure to add value and style to your home.